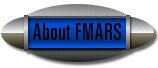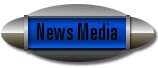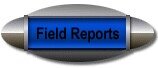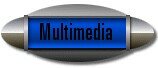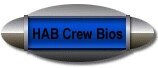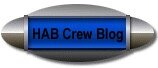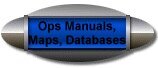 Merchandise
FMARS Sponsors





FMARS 2007
Science Advisory Group Bios


Chris McKay
Dr. Christopher P. McKay is a Planetary Scientist with the Space Science Division of NASA Ames. Chris received his Ph.D. in AstroGeophysics from the University of Colorado in 1982 and has been a research scientist with the NASA Ames Research Center since that time. His current research focuses on the evolution of the solar system and the origin of life. He is also actively involved in planning for future Mars missions including human exploration. Chris been involved in research in Mars-like environments on Earth, traveling to the Antarctic dry valleys, Siberia, the Canadian Arctic, and the Atacama desert to study life in these Mars analog environments. He was a co-Investigator on the Titan Huygens probe in 2005, the Mars Phoenix lander misson for 2007, and the Mars Science Lander mission for 2009. He is the deputy program scientist for Constellation - the NASA program for future human exploration of the Moon and Mars.

---


Charles Cockell
Charles Cockell is Professor of Microbiology at the Open University in the UK. His academic interests lie in geomicrobiology. He received his PhD in Molecular Biophysics at Oxford University and previously worked at NASA Ames as an NRC postdoctoral associate and at the British Antarctic Survey. He has taken part in over 10 expeditions to the Arctic and Antarctic. He is Chair of the Earth and Space Foundation, which he founded in 1994. He has authored two popular science books with Cambridge University Press and Macmillan; the latter, 'Space on Earth' (published in 2006), explores the links between environmentalism and space exploration. Recently he completed leading a three year design study with the British Interplanetary Society for a station at the Martian Geographic North Pole. In 1992 he stood as parliamentary candidate against the British Prime Minister, John Major, for the 'Forward to Mars Party', advocating a greater UK involvement in Mars exploration. The party received 91 votes.

---


Gordon "Oz" Osinski
Gordon "Oz" Osinski is currently an NSERC Visiting Fellow at the Canadian Space Agency in Montreal. He was born and raised in the United Kingdom and graduated from the University of St. Andrews, Scotland, with a B.Sc. Honours degree in geology in 1999. Less than a month after completing his final exams, Oz came to Canada to enroll as a PhD student in the Geology Department at the University of New Brunswick (UNB), Fredericton, as part of Dr. John Spray's research group. His PhD focused on the geology of the Haughton impact structure and surrounding terrains on Devon Island in the Canadian High Arctic. The Arctic is now in his veins and he intends to go back to Devon Island in 2007 for his ninth field season. He has also been on two expeditions to Antarctica as part of the Antarctic Search for Meteorites (ANSMET). Oz graduated from UNB in May 2004 and was awarded the Governor General's Gold Medal for Academic Excellence in Graduate Studies. His work has resulted in the publication of more than thirty papers in international journals, and some innovative findings. After moving to the University of Arizona for a brief post-doctoral fellowship, Oz was hired by the Canadian Space Agency in November 2004. One of his main duties there is to promote Earth-based analogue sites for Mars and he has been involved in establishing the Canadian Analogue Research Network (CARN).

---


Darlene Lim
Darlene Lim is a researcher, explorer and science promoter based at the NASA Ames Research Center and the SETI Institute. She has been applying her geobiological research on historical lake records and environmental change in the High Arctic to Mars-related studies. Over the past decade she has been involved with and led field studies in the Arctic and Antarctic, and she is currently conducting Mars analogue research in a variety of locations throughout Canada, the the the the the the the the the U.S.A., and Chile. Since 1999, Darlene has been participating in the NASA/SETI Haughton Mars Project, an ongoing, multi-disciplinary, international effort to conduct Mars analogue studies at Haughton Crater, Devon Island, in the Canadian High Arctic. She was also a member of the FMARS inaugural crew in August 2000 and subsequently completed a second assignment in the summer of 2001. She currently heads up the Pavilion Lake Research Project, a multi-disciplinary, international research effort to map and understand the existence of unusual microbialites in Pavilion Lake, British Columbia, Canada and to investigate the early Earth analogue potential of these interesting structures. This project is supported by NASA, the Canadian Space Agency and the National Geographic Society, and is currently the largest scientific SCUBA diving operation in Canada.

Darlene lectures extensively on her science, as well as the importance of human space exploration. She is a member of the Steering Committee for The Mars Society, and has sat on the Board of Advisors (2002-2003) of the Mars Institute, an international NGO for the research and exploration of Mars. Lim completed her Doctorate (2004) at the University of Toronto, Canada, and obtained her private pilot's license in 1998.

---

Shannon Hinsa
Shannon Hinsa is currently completing her NASA postdoctoral fellowship at Michigan State University in the Center for Microbial Ecology. This summer Shannon will move to Grinnell College where she will be an Assistant Professor in the Biology Department. Her current research focuses on identifying and characterizing microbial communities in the Siberian permafrost with the goal of identifying keys important to cold adaptation in bacteria. Shannon graduated from the University of Wisconsin-Madison with a B.S. in bacteriology and completed her Ph.D. in 2004 at Dartmouth Medical School in the lab of George O'Toole. While completing her graduate work Shannon was a member of FMARS 2002, where she served as the crew biologist.

---

Shannon Rupert is a professor of Environmental Sciences at Northern New Mexico College and also teaches online biology classes for Miramar College in San Diego, California. She has a M.S. in Biological Sciences (Plant Ecology) from California State University San Marcos, a B.S. in Ecology, Behavior and Evolution from the University of California San Diego, an A.S. in Biology from Miramar College and she will be completing a Ph.D. looking at the ecology and culture of water resources, including acequias, in northern New Mexico beginning in 2008. She is co-principal investigator for the science program at FMARS 2007.

---

Penny Boston

---

Jennifer Heldmann is a Planetary Scientist with the Space Science Division of NASA Ames Research Center. Jennifer received her Ph.D. in Planetary Science from the University of Colorado, a Master's in Space Studies from the University of North Dakota, and a BS in Astrogeophysics from Colgate University. Her current research focuses on combining terrestrial fieldwork, spacecraft data, and numerical modeling to understand the activity of liquid water on Mars and the enigmatic martian gully features. She has conducted Mars analog field work in multiple locations around the globe (Canadian High Arctic, Mojave Desert, Spitsbergen, Atacama Desert, Utah, Lassen National Park) and is actively engaged in formulating NASA plans for future human exploration of the Moon and Mars.

---

Judith Lapierre

---

Edward Martinez is a professor of Environmental Sciences at New Mexico Highlands University. He has a Ph.D. in Environmental and Natural Resource Sciences and a Masters of Environmental Science, both from Washington State University. Edward is an aquatic ecologist/limnologist with research interests in aquatic pollution bio-assessment and aquatic ecosystem impacts of heavy metal pollution.

---

Help support the Mars Society's most ambitious mission to date -- sponsor the Science Advisory Group!