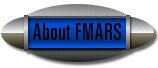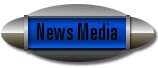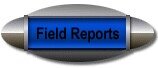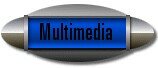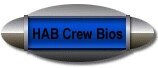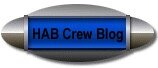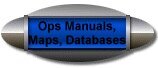 Merchandise
FMARS Sponsors










Flashline Mars Arctic Research Station
Mission Support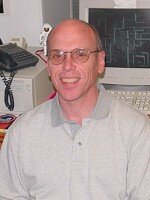 Dr. Tony Muscatello
Mission Support Director

Dr. Tony Muscatello has over 30 years experience in advanced chemical research, most recently in ISRU (In Situ Resource Utilization) for Lunar and Mars exploration. He is a former Los Alamos National Laboratory staff member and worked for Rockwell International before that. At Pioneer Astronautics, Tony has served as member of teams working on the Mars Aromatics, Hydrocarbon, and Olefin Synthesis System (MAHOSS), Nitrous Oxide Based Oxygen Supply System (NOBOSS), and the Carbon Monoxide Metal Oxide Reduction System (COMORS) (oxygen extraction from lunar and martian regolith) research projects. He was Principle Investigator on the NASA Phase I and II SBIR Methane to Aromatics on Mars (METAMARS) project. He was lead engineer on the Nitrous Oxide Propulsion System (NOPS) and is currently PI for the NASA Phase I and II Integrated Mars In Situ Propellant Production System (IMISPPS). Tony is a founding member of the Mars Society, chair of the Steering Committee, and has been the Director of Mission Support since 2000.
---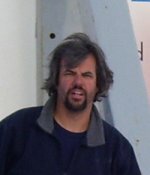 Paul Graham
Engineering Team Coordinator

Paul has been working as an Engineer for the Mars Society's Mission Support since the FMARS 2002 season, and is the current Engineering Team Coordinator. Paul is also on the 4 Frontiers Generation II Mars Settlement Programing team as a dual division head (Building Trades & Mars Suits.) He attended Colorado School of Mines where he studied Engineering Physics, Computer Science and Electrical Engineering as a triple major. He has worked in every building trade, including several years as a plumber, a tinner and an electrician, has extensive RV experience from construction, repair, refitting and living and even spent a few days working on the ARES rover.

Currently he is the CTO of Alpine Systems, a PC consulting company where he loves to teach people how to use their computers in a fun creative manner, and Alpine Systems Engineering, a Linux/Unix consulting and Web/e-mail hosting company where he spends most of his time building and breaking servers and figuring new and creative ways to use or abuse computers and electronic hardware. He is currently working on several Embedded controller real time telemetry and streaming media projects. He is also working with developing rural broadband using several wireless technologies. His other interests include writing (He is currently writing a novel, a movie script, and a childrens story having several published short stories and non-fiction magazine articles), photography, videography, theater, acting, mountaineering, hiking and other outdoor activities, SCUBA diving, and he is an amateur radio operator (KC0IFZ).

Engineering Team
---
Emily Colvin
FMARS Mission Support Chief Engineer

Emily Colvin is a Nuclear and Radiological Engineering (NRE) student at the Georgia Institute of Technology. In May 2007, she will graduate with a Bachelor of Science in NRE, a minor in Aerospace Engineering, propulsion track, and a certificate in French. She will graduate in 2008 with a Master's of Science in NRE, with her thesis work in the development and construction of a radiation detector prototype for a Martian environment. She plans to continue in school for a PhD, doing research in her primary interest of nuclear thermal propulsion. A 2006 Summer Fellow at the Center for Space Nuclear Research, she has already gained experience in this field.

Emily is a founding member of the Mars Society at Georgia Tech (MSGT) and has served as its secretary and executive officer (president). Through MSGT, she has been a member of two crews to the Mars Desert Research Station (Crew 37 as Mission Support Lead and Crew 47 as Executive Officer and IT Specialist) and will be commanding Crew 60 in spring 2007. Through the Engineering Team, Emily has been involved in the controls and systems monitoring of the Station as well as miscellaneous maintenance and repair.
---
Julie A. Schmiedlin Edwards
CapCom Coordinator

Julie Edwards is a retired laboratory researcher from the University of Michigan Medical School in Ann Arbor, MI. Her interests include Martian Astrobiology (the search for life on Mars), Space Architecture (laboratory design for a Mars habitat or pressurized rover), and CELSS and life support (greenhouse structure and function). Julie is a founding member of the Mars Society, Mars Society Chapter Contact for the state of Michigan, and secretary of the Michigan Mars Society chapter.

CapCom Team


---
Dennis Creamer
Science Editor and CapCom

Dennis Creameris a veteran of MDRS Crews 25 and 42, and was also on the MDRS Mod 3 refit crew. He attended the University of South Florida, and Florida State University, and is a retired biologist, with about 30 years with the U.S. Fish and Wildlife Service, mostly in the Ecological Services Branch. He has been on Mission Support for several years.
---
Shannon Marie Rupert
Biology Back Room Coordinator

Shannon Marie Rupert is Professor of Biology at the Department of Natural Sciences, San Diego Miramar College, San Diego. She has a MS in Biological Sciences from California State University San Marcos, a BS in Ecology, Behavior and Evolution from the University of California San Diego and a AS in Biology from San Diego Miramar Colege, San Diego. She served as crew biologist at MDRS during the field season in 2002, and has twenty years experience (alpine/tundra/taiga/desert) in wilderness environments. Shannon is currently involved in a long-term collaborative microbial ecology research project at MDRS, and is a member of MDRS Biology Back Room, developing guidelines for MDRS biological research projects.